Black CPA #47: Melvin J. Bergeron, CPA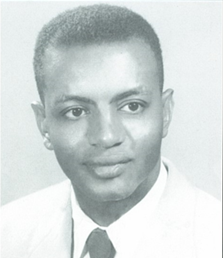 Born and raised in St. James Parrish, Louisiana, Melvin Bergeron began his advanced education with the completion of a BS in Business Administration from Xavier University in 1949. It was while at Xavier that Melvin pledged the Phi Beta Sigma Fraternity. Melvin later graduated from Louisiana State University with a Masters in Business Administration-Accounting in 1954.and entered Loyola University School of Law. He later received a Doctor of Jurisprudence from the Thurgood Marshall school of law at Texas Southern University in 1961. He was admitted into the Texas Bar also in 1961.
Melvin also served in the United States Army from 1950 to 1953 as a Second Lieutenant – Infantry. His tour of duty took him across the continental United States as well as Japan. Melvin had a distinguished career at Texas Southern University that began in 1956 and lasted 40 years. While at TSU he held the positions of Assistant Professor, Treasurer, Comptroller, Vice-President, and Special Assistant to the President. Upon his retirement he became the part-time accountant for the Texas Southern Foundation. 
It was during his educational years at Xavier that Melvin met Molly Hilda Sheffie and they were married on December 27, 1951. Melvin's devotion to Hilda was evident in their 50 years of marriage. Melvin was very active in the Houston community, holding offices in the following organizations: Catholic Interracial Committee, Diocese of Galveston-Houston, Standard Savings Association (Board Member), Marian Christian High School, (Board Member), St. Agnes Academy Finance Committee, Bishop Curtis Guillory's Charity Ministry and Special Projects Fund- finance committee.
Share this post: