BLACK CPA #1 - JOHN W. CROMWELL JR, CPA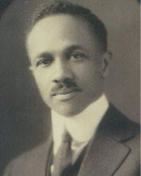 John W. Cromwell Jr., the first Black Certified Public Accountant, graduated with honors from Dartmouth College and earned a master's degree but chose to teach high school math because of limited practice opportunities.
Early on it was difficult to get a CPA license due to the inability to get the experience requirement. Then New Hampshire passed a law that allowed people to obtain a CPA license without the experience requirement. With that change he passed the CPA exam and was initially licensed in 1921 in New Hampshire.
After being certified, Mr. Cromwell continued to teach math but also practiced in his own CPA firm in the Washington DC area. He worked mostly with the black community providing service to churches, funeral homes, restaurants and lawyers.
The National Society of Black CPAs honors the Black CPAs that paved the way for us.
Become a member today.
Share this post: