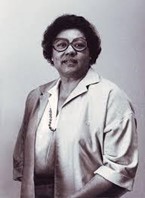 Dr. Larzette G. Hale, CPA licensed in 1951 in the State of Georgia. She is also the first black female Certified Public Accountant (CPA) in the United States to also hold a Ph.D. in accounting which she earned in 1955 She established her own CPA office in Atlanta that same year.
Dr. Hale worked as a CPA, a college professor, and a researcher for over 43 years. She was professor emeritus of accounting at Utah State University, where she led its school of accounting for more than 13 years.
She was also elected president of the American Woman's Society of Certified Public Accountants and became the first black appointed to the Utah Board of Regents of Higher Education.